PRIVACY POLICY

Nelson Community Services respects your privacy. We protect your personal information and adhere to all legislative requirements with respect to protecting privacy. We do not rent, sell or trade our mailing lists. Any information you provide will be used to deliver services and to keep you informed and up-to-date about the activities of Nelson Community Services.

Any information submitted through this website is encrypted using Secure Socket Layers (SSL) technology embedded in our website.
Please familiarize yourself with our privacy policies, principles and your rights as a donor below:
(click on topic to reveal the response)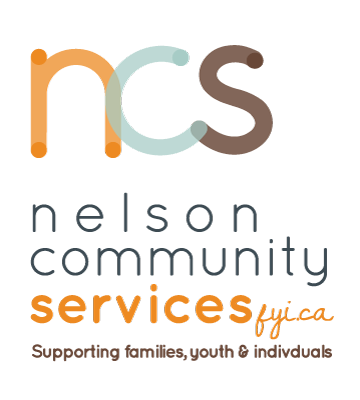 Our Commitment
Nelson Community Services (NCS) is committed to protecting the privacy of the personal information of its clients, employees, donors, volunteers and other stakeholders. We value the trust of those we deal with, and of the public, and recognize that maintaining this trust requires us to be transparent and accountable in how we treat the information you choose to share with us
Defining Personal Information
Personal information is any information that can be used to distinguish, identify or contact a specific individual. This information can include an individual's opinions or beliefs, as well as facts about, or related to, the individual.
Exceptions: business contact information and certain publicly available information, such as names, addresses and telephone numbers as published in telephone directories, are not considered personal information.
Privacy Practices
Personal information gathered by NCS is kept in confidence. Our personnel are authorized to access personal information based only on their need to deal with the information for the reason(s) for which it was obtained. Safeguards are in place to ensure that the information is not disclosed or shared more widely than is necessary to achieve the purpose for which it was gathered. We also take measures to ensure the integrity of this information is maintained and to prevent it from being lost or destroyed.
Informed written consent will be obtained from the client, or a legal guardian, prior to distribution of any information, other than for identification, or as required by law. Such information is governed by BC's Personal Information Protection Act (PIPA), full details here > > >.
To ensure privacy protection when submitting our online referral form, our website data is encrypted using Secure Socket Layers (SSL)
Donation Policy
All donations of $20 and more will receive a tax receipt for income tax purposes. All fundraising solicitations by or on behalf of NCS will disclose our name and the purpose for which funds are requested. Donors are entitled to our most recent financial statements, registration number and list of the organization's governing board.
The privacy of donors will be respected. Donors have the right to see their own donor record. NCS does NOT share its donor list. Donors will be treated with respect. NCS will honour donor requests to limit the frequency of solicitations; to not be solicited by telephone or other technology; to not receive printed material form us unless requested. NCS will respond promptly and forthrightly to a complaint about any matter regarding our donation policy.
Online Donations
Nelson Community Services has an account with CanadaHelps and PayPal as its online fundraising software provider.
Your privacy is important to both CanadaHelps and PayPal. Your data is encrypted using Secure Socket Layers (SSL). Neither CanadaHelps nor PayPal sell or trade any personal information that it collects.
To view CanadaHelps detailed privacy policy, please click here.
To view PayPal detailed privacy policy, please click here
Links to other websites
NCS website contains links to websites controlled by others. Providing these links is for information only and is not an endorsement by NCS, nor an indication of any affiliation or association with the organizations concerned unless stated. When you link to another site, our privacy policy will not apply, however, you may be subject to the privacy policy of that new site, if one exists.
NCS is not responsible for the privacy practices, content, or functioning of other websites.
Use of Content
The content of this website is for your personal and non-commercial use. The names, logos, symbols, trademarks, photographs and/or likeness, graphics, illustrations, video, music, sound, images and other materials available are protected by copyright and trademark laws and may not be used or reproduced without the prior written approval of the party to whom they belong.
Unless otherwise stated, text on this website may be reproduced for non-commercial personal purposes only, provided any copyright and other notices are retained. Further, any reproductions may not be represented as an official version of the materials reproduced. Downloading, copying, selling or distributing any content from this website is prohibited except as provided above.
Changes To Our Policy
We regularly review our privacy practices for various activities and update our policies as needed. Please check this website on an ongoing basis for information on our most up-to-date practices.