OUR VISION
A compassionate and empowered community where families, youth and individuals receive the supports and services they need to live dignified, resilient and hopeful lives.
OUR MISSION
To support the well-being of families, youth, and individuals in our community by providing counselling, housing, support, and outreach services.
OUR SERVICE PHILOSOPHY
Nelson Community Services believes that all families, youth, and individuals, at some time, experience difficulties in their lives and that they have an inherent right to be heard and to be supported. Our relational approach to service delivery is respectful of each person's identity, issues, strengths, culture, needs, and choices.
OUR STRATEGIC PLAN
NCS operations are guided by a Strategic Plan. This plan is revised and updated by the Board of Directors in consultation with the Executive Director and NCS Staff on a regular basis.
WE VALUE
Community collaboration
Partnerships
Bringing leadership to positive social change efforts.
Being responsive to evolving needs of our community
Service excellence
Service relevance
Ethical service delivery
Innovation and creativity
Integrity
Inclusiveness and non-discrimination
Trauma-Informed approaches
Diversity
Dignity
Respect
Choice
Confidentiality
Gender preferences
Truth and Reconciliation efforts
Anti-oppressive approaches to understanding
Safety and personal control
Compassion, relationships, and caring
Staff professionalism
Responsibility and accountability for our actions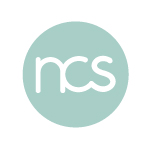 TERRITORIAL ACKNOWLEDGEMENT

Nelson Community Services acknowledges that the land upon which we offer our services is the traditional territory
of the peoples who have lived here for thousands of years —
the Ktunaxa, the Sylix, and the Sinixt.

We respect and honour all our relations.
---
OUR ACCREDITATION
 Nelson Community Services (NCS) was accredited by CARF International in the fall of 2022 after being accredited previously by the Council on Accreditation (COA) since 2006. Accreditation provides assurance that NCS is performing services which the community needs, conducting its operations successfully and managing its funds effectively.
.

ANNUAL REPORT
Read our current 2021-2022 Annual Report here.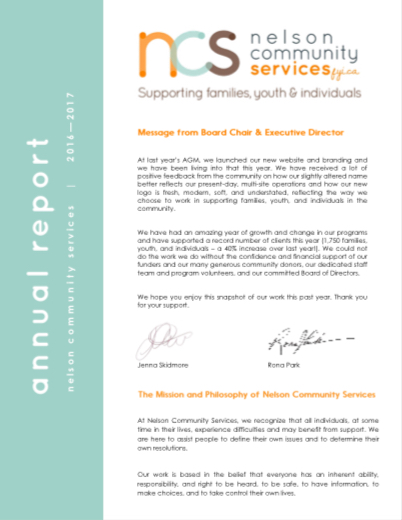 OUR HISTORY
In the early 1970's a group of concerned Nelson citizens and service professionals recognized the need to create a new voluntary agency to operate a "crisis line" and volunteer counselling program for Nelson. They submitted a funding proposal to the federal government and with its approval, the Nelson Community Services Centre was born in 1972. From its initial focus on a youth crisis line, the Centre's early service model was to respond to whatever needs surfaced either through the crisis calls it received or the concerns that arose in the community. As each new need was recognized, the Centre would develop a new funding proposal to the federal or the provincial government to try to address it. A corps of community volunteers was always a central resource to be mobilized to deliver the agency's services. Over the years this service model led to the Centre offering a wide variety of services but without a clear organizational focus or mandate. In 1987 the Board of Directors hired a consultant to review the organizational structure, systems, programs, and mandate in order to recommend ways of making the agency more efficient and effective. The consultant's report recommended the Centre focus its programs in two or three service areas and hire a full-time administrator to oversee the process of consolidating the agency's programs. With client, staff and community input, the Board subsequently decided to focus on three areas: Counselling and Family Support Services, Youth Services and Services to Women in Abusive Relationships. We continue to focus on these three areas to the present day.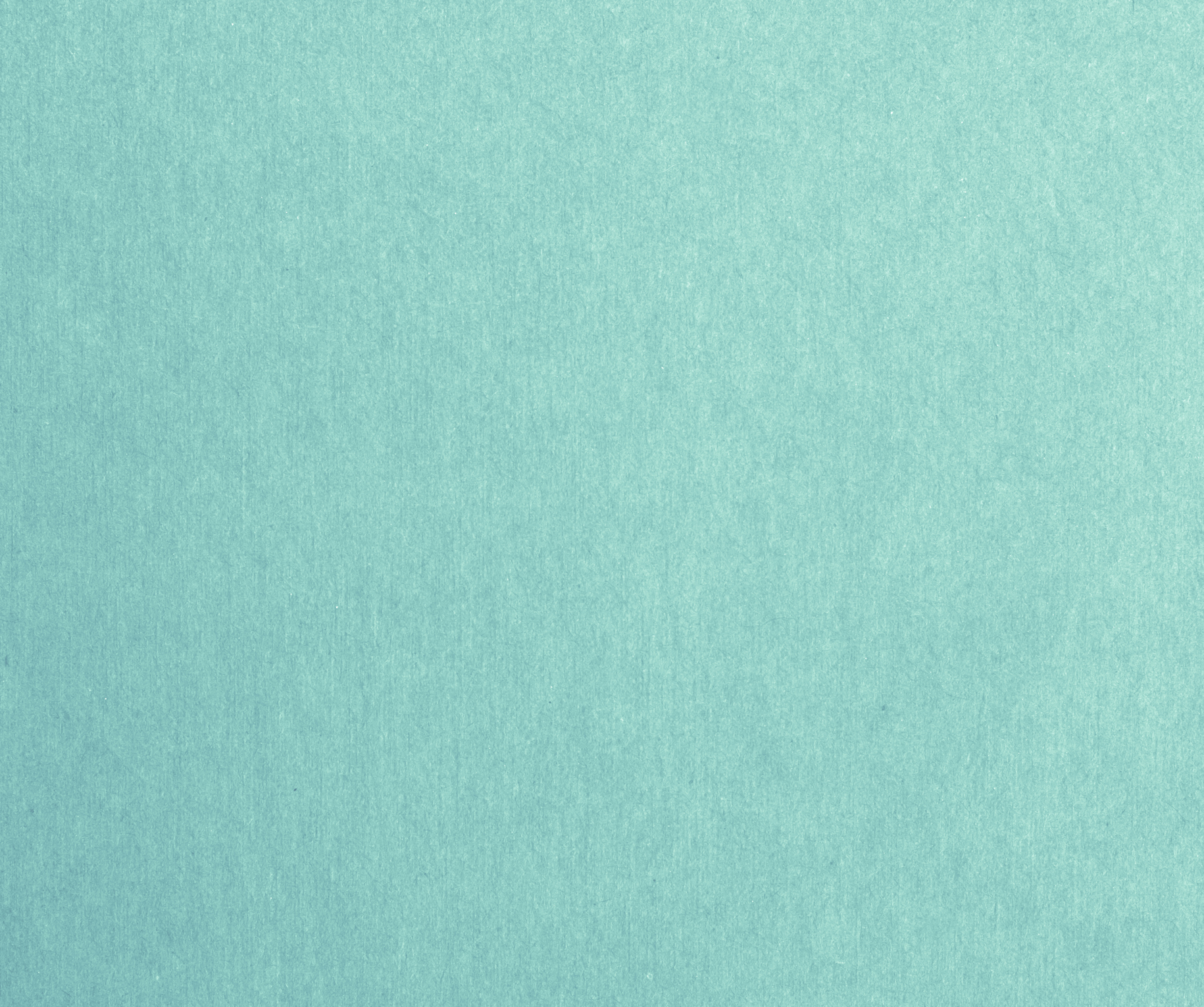 Have you other questions about who we are and what we do? Check out our FAQs…
THERE ARE SO MANY WAYS YOU CAN GIVE BACK TO OUR COMMUNITY WITH NCS
icon image="fa-star-o"]
THERE ARE SO MANY WAYS YOU CAN GIVE BACK TO OUR COMMUNITY WITH NC