Nelson Community Services respects your privacy. We protect your personal information and adhere to all legislative requirements with respect to protecting privacy. We do not rent, sell or trade our mailing lists. Any information you provide will be used to deliver services and to keep you informed and up-to-date about the activities of Nelson Community Services.
Please familiarize yourself with our privacy policies, principles and your rights as a donor below:
(click on topic to reveal the response)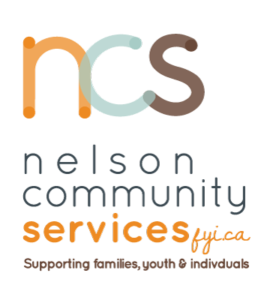 Our Commitment
Nelson Community Services (NCS) is committed to protecting the privacy of the personal information of its clients, employees, donors, volunteers and other stakeholders. We value the trust of those we deal with, and of the public, and recognize that maintaining this trust requires us to be transparent and accountable in how we treat the information you choose to share with us
Defining Personal Information
Personal information is any information that can be used to distinguish, identify or contact a specific individual. This information can include an individual's opinions or beliefs, as well as facts about, or related to, the individual. Exceptions: business contact information and certain publicly available information, such as names, addresses and telephone numbers as published in telephone directories, are not considered personal information.
Privacy Practices
Personal information gathered by our organization is kept in confidence. Our personnel are authorized to access personal information based only on their need to deal with the information for the reason(s) for which it was obtained. Safeguards are in place to ensure that the information is not disclosed or shared more widely than is necessary to achieve the purpose for which it was gathered. We also take measures to ensure the integrity of this information is maintained and to prevent its being lost or destroyed. Informed written consent will be obtained from the client or a legal guardian, prior to distribution of any information other than for identification, diagnosis, or treatment, or as required by law.
Website and Electronic Commerce
When you visit the NCS website, we automatically gather and store certain Non Identifiable information about the visit including the date/time of your visit, the web pages accessed, your Internet Protocol address (a numerical identifier assigned either to your Internet service provider or directly to your computer), the type of browser and operating system used. This information is used for purposes such as assessing system performance, improving web services and website management. NCS does not use this data to determine your identity.
Donation Policy
All donations of $20 and more will receive a tax receipt for income tax purposes. All fundraising solicitations by or on behalf of NCS will disclose our name and the purpose for which funds are requested. Donors are entitled to our most recent financial statements, registration number and list of the organization's governing board.
The privacy of donors will be respected. Donors have the right to see their own donor record. NCS does NOT share its donor list. Donors will be treated with respect. The charity will honor donor requests to limit the frequency of solicitations; to not be solicited by telephone or other technology; to not receive printed material form us unless requested. NCS will respond promptly and forthrightly to a complaint about any matter regarding our donation policy.
Online Donations
Nelson Community Services  has an account with CanadaHelps as its online fundraising software provider. Your privacy is important to CanadaHelps. CanadaHelps encrypts your data using Secure Socket Layers (SSL), the industry standard security protocol. CanadaHelps does not sell or trade any personal information that it collects. To view CanadaHelps detailed privacy policy please click here.
Links to other websites
NCS website contains links to websites operated by others. Providing these links is for information only and is not an endorsement by NCS, nor an indication of any affiliation or association with the organizations concerned. When you link to another site, our privacy policy will not apply, however, you may be subject to the privacy policy of that new site, if one exists.
NCS is not responsible for the privacy practices, content, or functioning of other websites.
Use of Content
The content of this website is for your personal and non-commercial use. The names, logos, symbols, trademarks, photographs and/or likeness, graphics, illustrations, video, music, sound, images and other materials available are protected by copyright and trademark laws and may not be used or reproduced without the prior written approval of the party to whom they belong.
Unless otherwise stated, text on this website may be reproduced for non-commercial personal purposes only, provided any copyright and other notices are retained. Further, any reproductions may not be represented as an official version of the materials reproduced, or as having been made in affiliation with or as endorsed by Interior Health. Downloading, copying, selling or distributing any content from this website is prohibited except as provided above.
Changes To Our Policy
We regularly review privacy practices for our various activities and update our policy. Please check this website on an on going basis for information on our most up-to-date practices.
Questions or Concerns
Questions, concerns or complaints relating to NCS privacy policy on the treatment of Personal Information should be e-mailed to: admin@servicesfyi.ca
The following points outline our Terms and Conditions of site use, effective February 1st, 2012. For more information please contact us.
Acceptance of our Terms
By visiting the NCS website, viewing, accessing or otherwise using any of the services or information created, collected, compiled or submitted to NCS, you agree to be bound by the following Terms and Conditions of Service. If you do not want to be bound by our Terms your only option is not to visit, view or otherwise use the services of NCS website. You understand, agree and acknowledge that these Terms constitute a legally binding agreement between you and NCS and that your use of the NCS website shall indicate your conclusive acceptance of this agreement.
Provision of Services
You agree and acknowledge that NCS is entitled to modify, improve or discontinue any of its services at its sole discretion and without notice to you even if it may result in you being prevented from accessing any information contained in it. Furthermore, you agree and acknowledge that NCS is entitled to provide services to you through subsidiaries or affiliated entities.
Proprietary Rights
You acknowledge and agree that NCS website may contain proprietary and confidential information including trademarks, service marks and patents protected by intellectual property laws and international intellectual property treaties. NCS authorizes you to view and make a single copy of portions of its content for offline, personal, non-commercial use. Our content may not be sold, reproduced, or distributed without our written permission. Any third-party trademarks, service marks and logos are the property of their respective owners. Any further rights not specifically granted herein are reserved.
Submitted Content
When you submit content to the NCS website you simultaneously grant the NCS website an irrevocable, worldwide, royalty free license to publish, display, modify, distribute and syndicate your content worldwide. You confirm and warrant that you have the required authority to grant the above license to the NCS website.
Termination of Agreement
The Terms of this agreement will continue to apply in perpetuity until terminated by either party without notice at any time for any reason. Terms that are to continue in perpetuity shall be unaffected by the termination of this agreement.
Disclaimer of Warranties
You understand and agree that your use of the NCS website is entirely at your own risk and that our services are provided "As Is" and "As Available". The NCS does not make any express or implied warranties, endorsements or representations whatsoever as to the operation of the the NCS website, information, content, materials, or products. This shall include, but not be limited to, implied warranties of merchantability and fitness for a particular purpose and non-infringement, and warranties that access to or use of the service will be uninterrupted or error-free or that defects in the service will be corrected.
Limitation of Liability
You understand and agree that NCS and any of its subsidiaries or affiliates shall in no event be liable for any direct, indirect, incidental, consequential, or exemplary damages. This shall include, but not be limited to damages for loss of profits, business interruption, business reputation or goodwill, loss of programs or information or other intangible loss arising out of the use of or the inability to use the service, or information, or any permanent or temporary cessation of such service or access to information, or the deletion or corruption of any content or information, or the failure to store any content or information. The above limitation shall apply whether or not NCS has been advised of or should have been aware of the possibility of such damages. In jurisdictions where the exclusion or limitation of liability for consequential or incidental damages is not allowed the liability of NCS is limited to the greatest extent permitted by law.

External Conten

t
The NCS website may include hyperlinks to third-party content, advertising or websites. You acknowledge and agree that NCS is not responsible for and does not endorse any advertising, products or resource available from such resources or websites.
Jurisdiction
You expressly understand and agree to submit to the personal and exclusive jurisdiction of the courts of the country, state, province or territory determined solely by the NCS to resolve any legal matter arising from this agreement or related to your use of the NCS website. If the court of law having jurisdiction, rules that any provision of the agreement is invalid, then that provision will be removed from the Terms and the remaining Terms will continue to be valid.
Entire Agreement
You understand and agree that the above Terms constitute the entire general agreement between you and the NCS. You may be subject to additional Terms and conditions when you use, purchase or access other services, affiliate services or third-party content or material.
Changes to the Terms
The NCS reserves the right to modify these Terms from time to time at our sole discretion and without any notice. Changes to our Terms become effective on the date they are posted and your continued use of the NCS website after any changes to Terms will signify your agreement to be bound by them.