Need a quick escape from our website?
The link below will navigate you away from this website if you need a quick out.
---
Aimee Beaulieu Transition House provides emergency safe shelter and support for self identifying women and children leaving domestic violence and abuse. If you are being abused, or are fearful that you might be – you are not alone and it is not your fault. Asking for help takes courage. You've already made the first step by accessing our website. If you are not ready to leave but want to talk to someone, please make that call. Staff are available to listen and provide non-judgmental support, information and safety planning ideas.
---
---
---
You are not alone. We're here to help.
---
Chat Online
Available 7 days a week,
from 8:30am to midnight
Text
@ 778-608-3900
Available 7 days a week,
from 8:30am to midnight
Phone
250-354-HELP (4357)
Available 24/7
If you are at immediate risk of harm, please call 911.
---
---
---
Our Approach & Services
At Aimee Beaulieu Transition House we understand that leaving an abusive relationship may be one of the most difficult decisions to make—the cycle of abuse is complex. We are here to help with the first step in that journey to a life free from violence.
Women and children leaving domestic violence will find a safe haven at the Aimee Beaulieu Transition House. This confidential, warm and welcoming residence has space for eight women and children and offers a safe and secure environment, a place of connection, help with basic and immediate needs, a warm bed and meals, a fully stocked playroom for children, supportive counseling, and space to simply heal after the experience of abuse and make plans for the future. The program's Reduced Barrier mandate means that we also provide support for women who have experienced violence and who have varying levels of mental wellness and substance use.
Transition House staff are skilled in helping women process what has happened and are trained to conduct risk assessments, develop safety plans, help navigate legal and other systems, and provide supportive counselling. The staff team works from an intersecting feminist perspective which honours and acknowledges women's strengths, accepts and validates women's experiences and feelings, and honours that women are the experts of their own lives.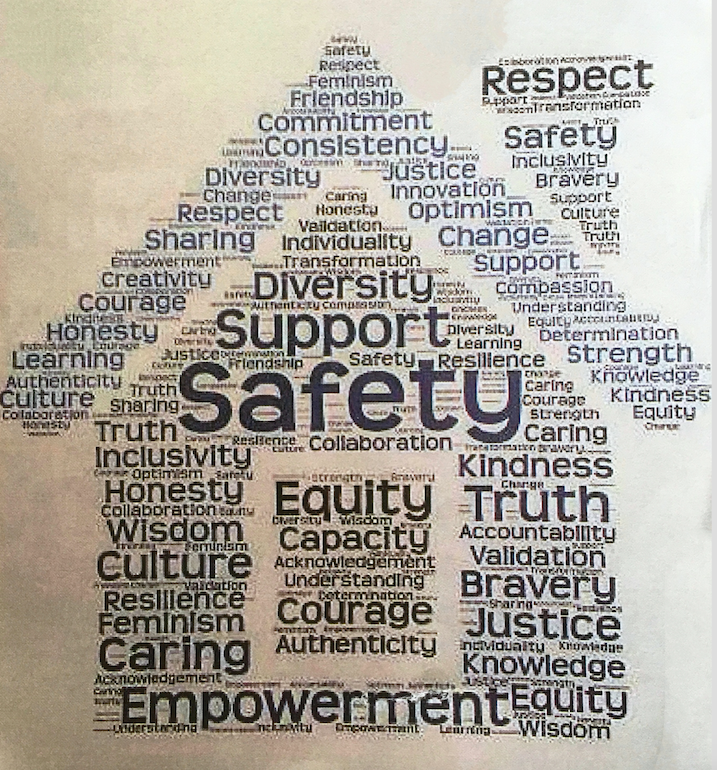 ---
---
Aimee Beaulieu Transition House has a confidential location to ensure the safety,
security and anonymity of our clients. All staff, volunteers, supporters and
residents are required to honour this confidential location.
---
---
---
Reach out.
---
Text + Chat Support
Our secure text and online chat service is for self identifying women in and around the Nelson BC community who may be living through increased violence and abuse at home. Our support workers provide emotional support, practical advice and referrals using encrypted technology so conversations are confidential and secure. This service is available 7 days a week, from 8:30 am to midnight.
---
How it works
You can chat online with us or text us. We're here for you. Our trained support workers will give you support, information, resources and safety planning ideas. There are two ways to reach us:
Chat Online
This is the safest way to talk to us. You'll need a device with
wifi or an internet connection to use the chat service.
Click the chat button if you need us,
and we'll connect you to our trained staff.
You can end the conversation at any time.
Once it's done, your chat history will be erased.
Available 7 days a week,
from 8:30am to midnight
Text Us @ (778) 608-3900
Text us if you need support.
We'll connect you to our trained staff.
You don't need a data plan, internet connection
or an app to text us on your cell phone.
For your safety, be sure to delete your text history
once you're done texting with us.
Available 7 days a week,
from 8:30am to midnight
When you connect, the first few messages you receive from us will be automated.
These will give you more information about the service and our confidentiality policy.
---
What you should know
Our chat and text services are designed to keep you safe. However, nothing is 100% secure. When you chat online with us or text us, please make sure you're using a device or computer that's safe.
Some tips to stay safe online:
Use private browsing / incognito mode when using our chat function

Use a password on your phone or device

Clear your browser history after your chat

Delete your text history after texting us

Don't take screenshots
If you think someone else could have installed spyware onto the device you're using, you may not want to use this service.
---

Aimee Beaulieu Transition House opened its doors in May 1995. The House is dedicated to the memory of Aimee Beaulieu and her twins, Samantha and David, who were killed in 1992. Their murders remain unsolved.
---
Phone: 250-354-4357 | Fax: 250-354-4977
Mail for the transition house is received
at the NCS office:
Nelson Community Services
#201 – 518 Lake Street
Nelson, BC V1L 4C6
We gratefully acknowledge the
funding and support of BC Housing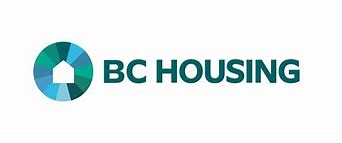 Community contributions make a difference!
---
---
We gratefully acknowledge Columbia Basin Trust for grant support to help make our text + chat service possible.
Special thanks to the Ottawa Coalition to End Violence Against Women and Crime Prevention Ottawa for their collaboration and partnership in this initiative.
---